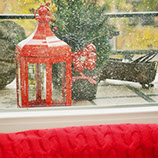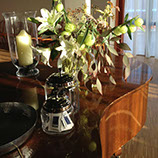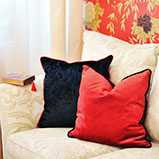 Real estate styling
With a passionate interest in interiors and how they affect the way you feel, live and/or work in them, we offer advice on how to create a comfortable and inspiring space that reflects who you are and meets your needs. Once we get to know you and understand your needs and requirements for the space you aim to transform, we can offer ideas on layout, materials, colours, furniture and accessories that will allow you to create the home of your dreams. Whether you only need a short consultation to find your own style or would like to reorganise your existing furniture, or request aid in sourcing new materials and hands-on help to achieve a larger conversion, we can work alongside you to help you reach your goals. With creativity and imagination, large transformations can take place even on a small budget!
Stage to live Better living in your current space
Home is extremely important to us. It is where we relax, raise our children, entertain our friends, seek respite in times of stress, and rejoice in times of celebration. It is such an emotional part of our lives that our connection to home is immeasurable. But we sometimes fail to give it the attention it truly deserves. We firmly believe that if we pay attention to our home it will enrich our lives. At times a client will know their home requires attention, but doesn't quite know where to begin. We can work with you to define the problem areas and help you create a home that mirrors your personality, your lifestyle, personal tastes and also fits well to the features of your property.
Stage to sell Marketing your properties for sale
Home sales statistics prove the value of staging prior to open houses, model home promotions, or advertising photo sessions. Investing in staging a property is often less costly than the alternative of a reduction in a sales price, and can yield better, faster results. Staging highlights the property's best features and differentiates it from similar homes or others in the same price range. We transform homes into their best possible showing condition, whether they be vacant or occupied. Creating maximum appeal to potential buyers, we help create an emotional connection between prospective buyers and the homes they visit.
Stage to entertain Styling for events
If you are planning something a little more special for your next commercial or private event, we can help you create a table, a room or a venue that will make your guests feel special. We can assist you with event styling and planning, or dress your home for a holiday or special event.